$7 Furphy Schooners. $7 House Wine & Sparkling.
Monday - Friday | 4pm - 7pm
LET US HOST YOUR NEXT FUNCTION
Bells Hotel offers a stunning array of sophisticated venues for functions and events of all sizes in one of the city's coolest and most accessible inner-city suburbs, South Melbourne. Simply tell us your requirements and we will take care of rest to ensure your event is a roaring success without any stress.
THE ULTIMATE ROOFTOP VENUE
Dazzle your clients or guests with a presentation on the huge cinematic screen or enlist a DJ or band to get them moving on the dance floor under the afternoon rays or the stars at night
MELBOURNE'S SIGNATURE BLUESTONE LANEWAY
The Topiary is a former warehouse stunningly converted into a function room. Adorned with hanging plants suspended from exposed beams and pots sprouting greenery against rustic brick walls, the room provides a stylish backdrop for those ultra-glam party selfies.
AN URBAN OASIS
Host your family event, private party or work soiree for a taste of the great outdoors with cover from the summer sun or heating during winter.
MAGNIFICENT VIEW OF THE CITY SKYLINE
This rooftop space at Bells Hotel becomes a magical setting as the sun sets reflected in the sparkling exteriors of the city's towers followed by the show of lights of the city after dark.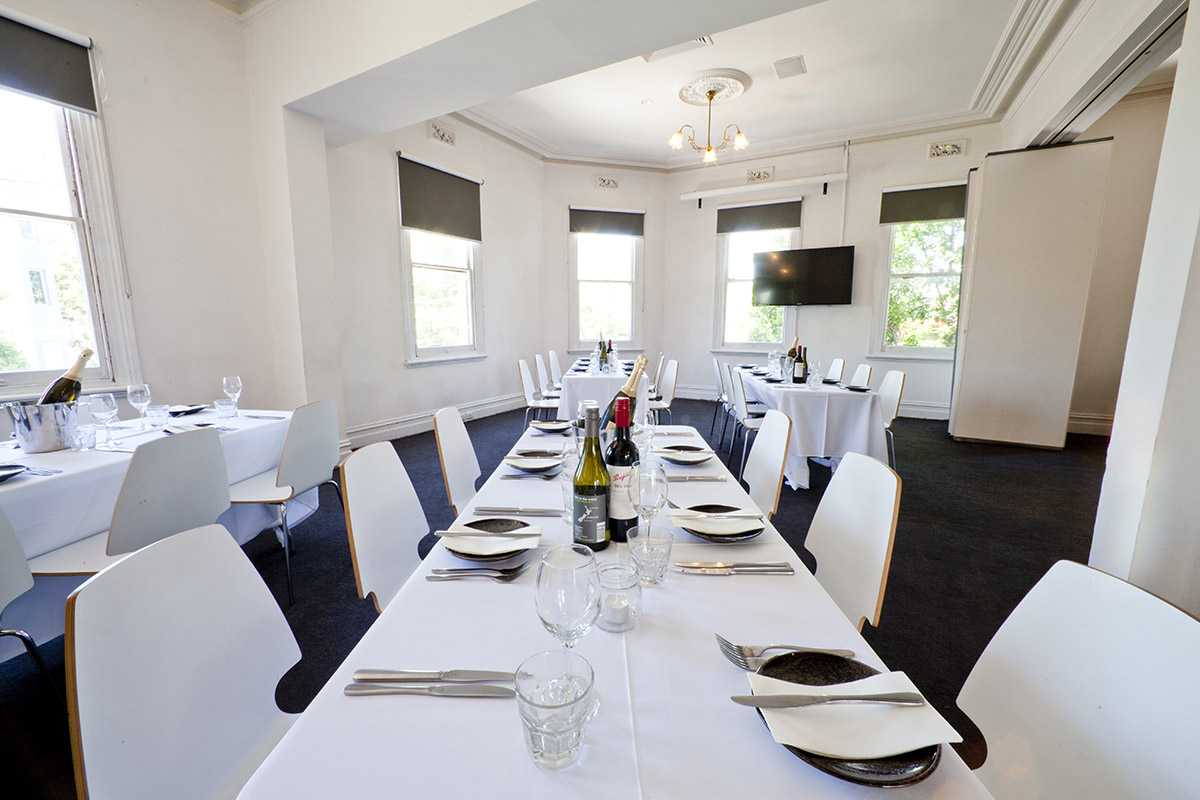 PERCHED ON THE TOP OF BELLS HOTEL
This white minimalist space is a blank canvas easily transformed for your formal celebration or brand or product launch with full audio-visual facilities. An outdoor terrace offers an additional informal space for your guests to mingle.
CELEBRATE ANY OCCASION
These informal spaces offer privacy for your gathering where you can collaborate, ideate or celebrate over some top nosh and fine drops. After a sumptuous meal, your group can kick on at Bells main bar for further revelry.
Find us
Located in the heart of South Melbourne
Bells Hotel is easily accessible by car and transport.